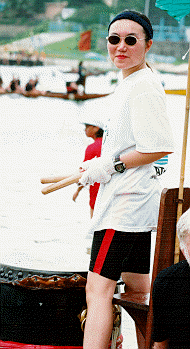 Those sweaty mornings and sore afternoons of practice all became worth it when the Crushers shot out from the start line at 10:45am. Although no medals were won, the Crushers had an excellent first showing and a good time was had by all.

With men and women of 6 nationalities participating on the team, AT&T's international character and team spirit were brought to the fore.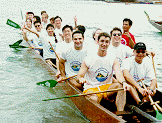 The AT&T Crushers team members are Ada Ko, Al Chalabi, Chris Giacomelli, Christina Wong, David J. Wong, David So, Enid Cheung, Eric Wragge, Hansel Tsui, Jason Patton, Jeff Bent, Kelli Choong, Kitty Lee, Paul Orlando, Peggy Kwan, Romina Rasmussen, Sharon Lai, Steven Soon, Tom Chan, and Wilson Lam.